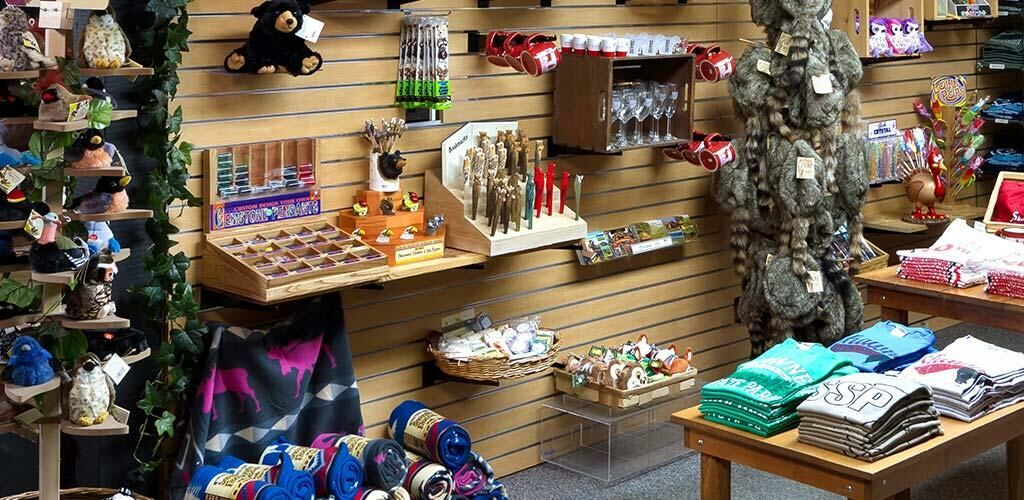 Get the Perfect Gift
Outfit yourself in some official Shawnee Lodge and Conference Center apparel or browse through dozens of other unique and eclectic gifts such as holiday ornaments, toys, dream catchers, or southwest themed jewelry. You'll be amazed at the delightful treasures you will find.
Adventure Publications produces all of our Ohio Field Guides such as Trees of Ohio, Birds of Ohio, Butterflies of Ohio as well as Fish of Ohio. These guides are packed with Ohio specific information such as locations of the state you may find each plant or animal. Discover fact-filled information and stunning, professional photographs. Night Sky playing cards are also new to the gift shop—now stargazing is more fun than ever! Learn about the night sky while playing your favorite card games. Each card features its own constellation. The suit represents the best season for viewing.
We also offer a line of soybean candles in 7oz. glass jars. Some interesting scents include Split Firewood, Grandpa's Pipe, Pine Forest, and Leather Chair. American made and 100% natural soybean wax make a great gift.
S'more Kits are also available for purchase in the Gift Shop. The kit includes 4 roasting sticks, a bag of chocolate, one bag of marshmallows, a package of graham crackers, and a small book of campfire songs. Contents include enough to make 11 s'mores. Firewood is also available in bundles.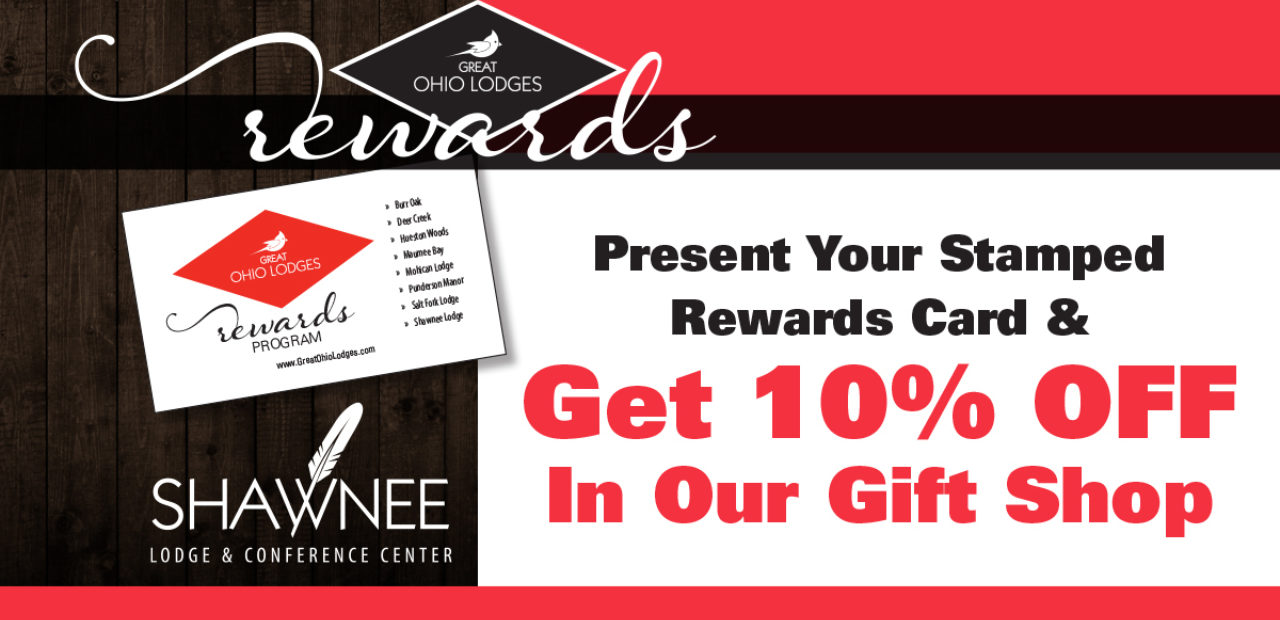 Learn more about our Rewards Program!