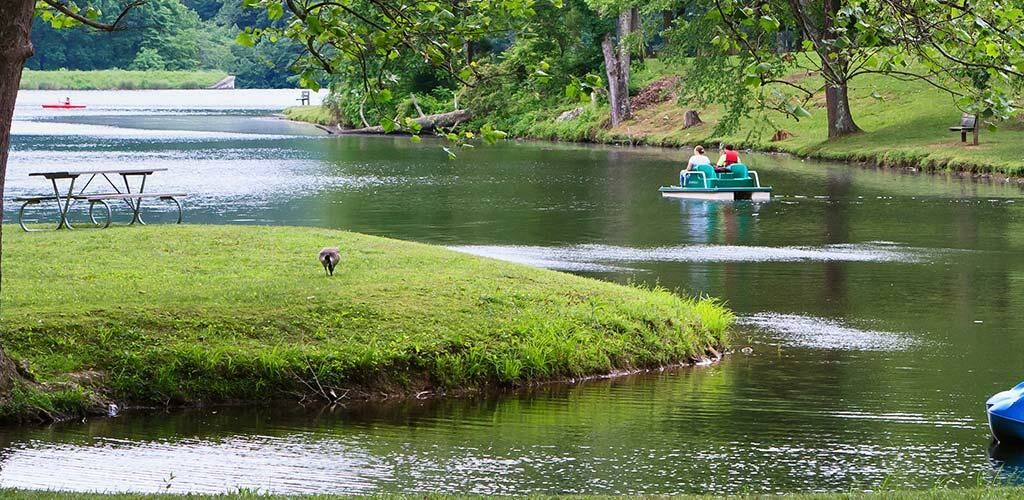 Adventure is Calling
Located within the 63,000-acre Shawnee Forest, our property is the largest of Ohio's 20 state forests. Within the park and forest, there are countless things to do—boating, fishing, hiking and picnicking. The park also offers nature programs throughout the summer months. For more information on park activities or programs, please contact the park at 740.858.6652 or visit the Shawnee State Park website.

Find Your Favorite New Trail
Whether planning a trails trip from your home computer or on the road looking for spontaneous adventure, the new DETOUR trails app will make it easy to find what you are looking for.
Get the App