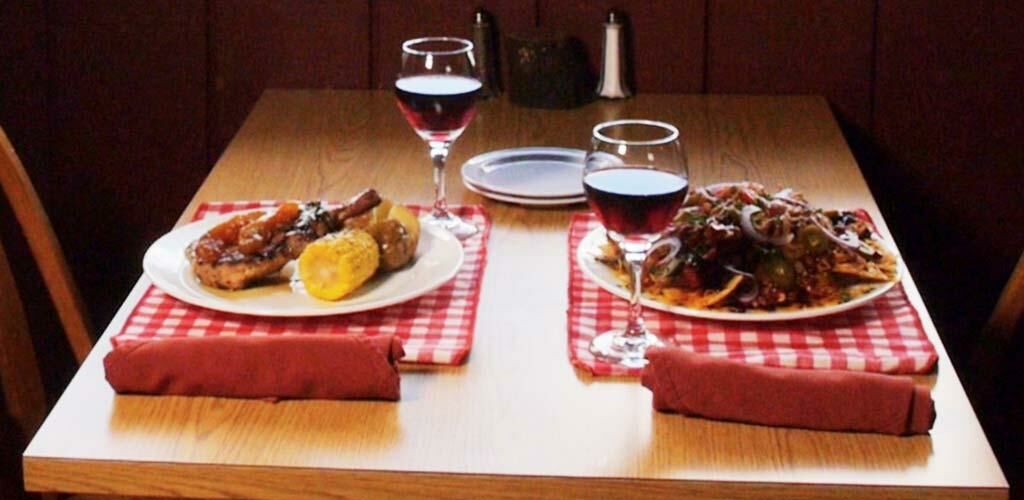 Something for Every Craving
Shawnee Lodge & Conference Center offers two great dining options with seating for 120 in The Smokehouse restaurant and 55 in the lounge. With spectacular views and a wide variety of menu items, we promise something for everyone. Dress code is casual.
---
Smokehouse Restaurant
Sunday - Thursday
Friday - Saturday
Breakfast: 8:00 - 11:00 am
Lunch: 11:00 am - 2:00 pm
Dinner: 5:00 pm - 8:00 pm

Breakfast: 8:00 am - 11:00 am
Lunch: 11:00 am - 2:00 pm
Dinner: 5:00 pm - 9:00 pm

> Limited seating will be available. Reservations are not required.
> Carry out will be available during open dining room hours.
Menus
A limited menu will be available for all meal periods and may differ from the menus below. Limited menus are based on product availability.
Breakfast
Lunch
Dinner
Lounge
---
Lounge
The lounge hours will vary based on business Sunday - Thursday. Please call ahead to confirm.
Friday and Saturday: 5:00 pm - 10:00 pm
---
Tikibar / Outdoor Pool
Closed for the Season
---