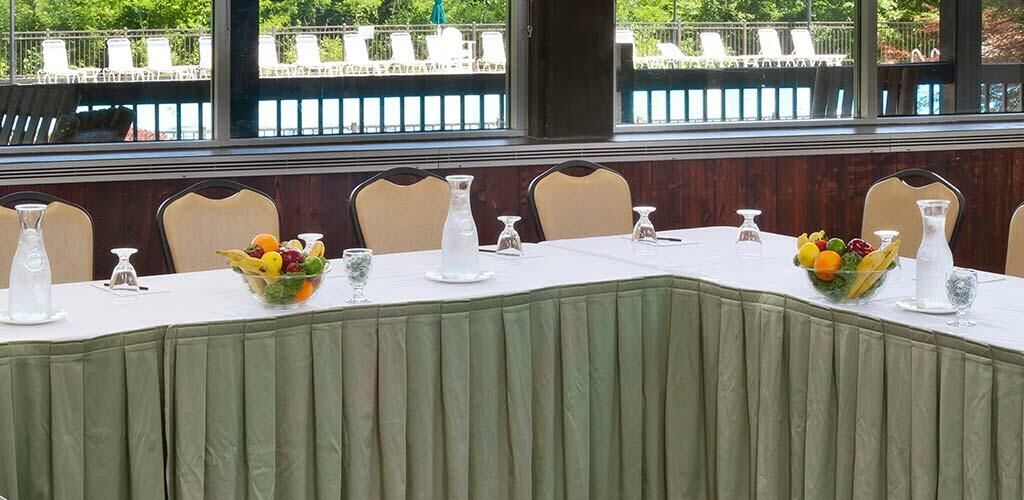 Although travel plans have changed, we can't wait to see you soon. In the meantime, contact us to discuss future reservation inquiries or ask questions.
Pick Your Incentives
The more room nights you book, the more incentives* you get!
10 to 15 Room Nights = 1 incentive
16 to 30 Room Nights = 2 incentives
31 to 50 Room Nights = 3 incentives
51+ room nights = 4 incentives
Available incentives:
Complimentary afternoon cookie break
Complimentary bonfire
50% off meeting room rental for the duration of the meeting
Candy and bottled water for your meeting set up
$50.00 ODNR gift card
One complimentary guestroom per 30 rooms paid
Complimentary LCD package (projector, screen, and AV cart) for the duration of the meeting
Rebook within a year at any of our Great Ohio Lodges and receive (1) complimentary meeting room
*Applicable to new bookings only.

Planner Perks Promo
Download Banquet Menu
Need a meeting room for the day?
If you just need out of the office for a day, enjoy one of our A Day in the Park Meeting Packages. Everything you need to make the day successful!
These packages are available Sunday evening to Friday afternoon and are based on availability. Some blackout dates may apply.
A Day in the Park Meeting Packages
Ready to get started?
Call our sales team at 877-496-9224, extension 114 and we'll be in touch! Or use the button below to request a proposal.
Request for Proposal