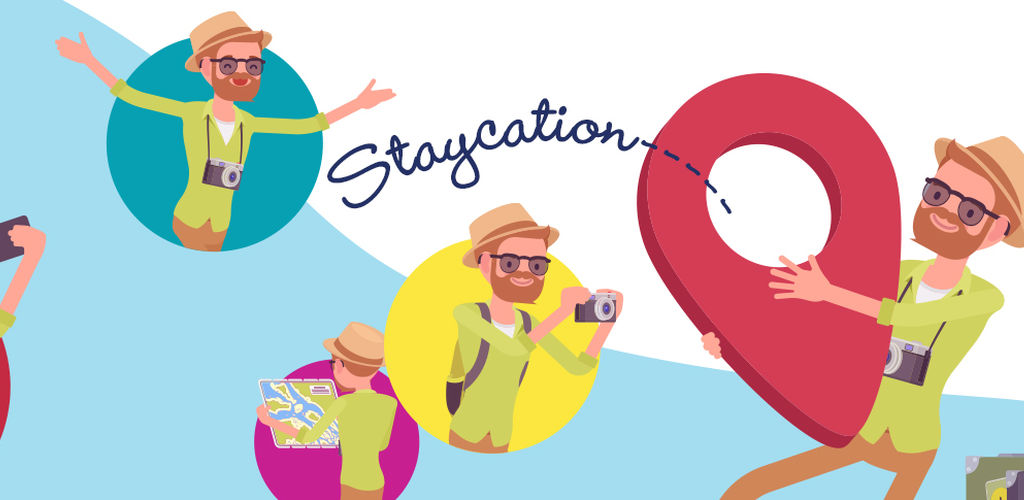 Fantastically Familiar
It's a great time of year to get out and experience something new, or see something familiar with a new perspective. Pack your bags, grab your camera, and get ready—you're about to take a staycation.
That's right, you won't need plane tickets for this trip, no long lines or security checks. You don't even have to worry about your itinerary! That's because we've created a comprehensive insider's guide for getting away right here around Shawnee. Who ever said adventure can't be close to home?
Below you'll find all our favorite local attractions. Food and drink, art and music, shopping, unwinding, exploring with the family—it has something for travelers of all sorts. You might be surprised at what you find, and you'll never be so proud to call this place home.
Enjoy your stay.
Your Staycation Itinerary
The Ribber (restaurant)
Why we love it: Can you guess what this restaurant specializes in?
Why you'll love it: That's right, The Ribber has the best ribs in the area.
The Lofts (caffeine fix)
Why we love it: Best coffee around!
Why you'll love it: The Lofts has a great aesthetic and atmosphere as well. Relax and enjoy a steaming cup of joe.
Shawnee State Park (the outdoors are calling)
Why we love it: Our stomping grounds! We are proud to call Shawnee State Park our home.
Why you'll love it: Truly, this park has something for everyone: lakes, trails, ponds, creeks, and more. Enjoy 63,000 acres of pure nature.
Ben's Happy Trails (looking for adventure)
Why we love it: Horseback riding for the whole family.
Why you'll love it: Even if you don't feel like riding, it's a fun stop!